CARLTON TRAVEL ASSISTANCE
INSURANCE POLICY ISSUANCE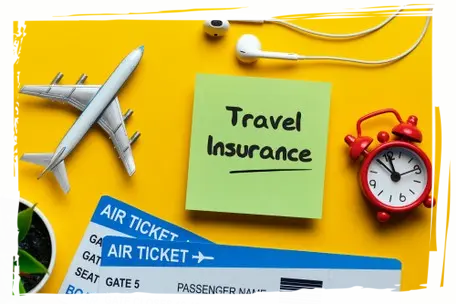 Regardless of the direction and purpose of tourism, travel medical insurance guarantees a positive outcome for most unforeseen situations. The range of services from Carlton Travel includes medical insurance for tourists and accident insurance for passengers - traveling within the country and traveling abroad.
You can issue an insurance policy for the duration of the trip directly at the office of our company or use the service of calculating and processing the document through our managers. After registration and payment, the electronic version will be sent to your e-mail. Our partners are leading insurance companies.
Why you need to be insured
Often, when traveling abroad, tourists neglect to take out insurance or, if they cannot do without it in order to obtain a visa, they draw up an insurance contract with the "least" financial losses right under the walls of the visa center. Even if we discard the issue of often unreasonably overpriced and dubious reputation, such actions can lead to the fact that in the event of an insured event, it will be problematic to get support from the insurance company or you will be deprived of insurance payments. We strongly recommend that all our clients traveling abroad treat their health, life and personal property insurance thoroughly and without haste.
So that during a trip or a business trip you can be sure of a favorable outcome of any unforeseen situation, you should take out travel insurance in a company with a proven reputation.
Is travel insurance required?
The requirement to have a medical insurance policy for traveling abroad is indicated in the list of documents for issuing a visa for most visa states, for issuing a Schengen visa is a prerequisite. To obtain a Schengen multi-visa, documentary evidence of insurance must be provided for at least the duration of the first trip. In the application form for a Schengen multi-visa, you certify with your own signature that you are aware of the mandatory requirement to carry a health insurance policy with you every time you visit countries that have signed the Schengen Agreement.
Important:
Medical insurance of tourists of this type requires the indication in the column "territory of validity" "Schengen", and not the country of entry into the Schengen zone, be sure to make sure of this!
For CIS countries and others with a visa-free travel regime, medical insurance is optional. You will be provided with first aid, further treatment will have to be paid at your own expense or use the services of issuing an insurance policy locally.
the amount of coverage of the policy must correspond to the level established by the embassy of the country of visit

the period of validity of the policy should not be less than the duration of stay in a foreign country, but it is better to exceed them
the insurer's firm must have a valid contract with an assisting organization, a resident of the visited country.
Insurance for travelers planning to visit several countries on different continents is issued with a "whole world" policy, which is very convenient and corresponds to the quality of extra-class service
Every traveler who has applied to a travel company knows that, in addition to purchasing the tour itself, he will be asked to take out insurance. A travel insurance policy issued by our company provides comprehensive insurance protection both at the stage of preparation for the trip and during the trip.
Our customers are provided with a 24/7 support service.
What can the policy cover?
medical expenses insurance;

accident insurance;

luggage insurance for the duration of a trip abroad;

insurance of expenses incurred as a result of canceling a trip abroad or changing the length of stay abroad;

third party liability insurance.
The most common program of medical insurance for tourists when traveling abroad, which involves monetary compensation to the victim or his relatives as a result of his sudden illness in an acute form, injury, accident that occurred during a trip abroad.
Important:
Insured events of standard insurance are not: headaches, sunburn and hypothermia, chronic diseases, including dental, pregnancy, diseases and mental disorders.
In some companies, health insurance includes a deductible, a special sum insured, in which the service itself significantly wins in price, but, in the event of an insured event, this can significantly increase your costs.
A deductible is that part of the payment that you voluntarily waive when an insured event occurs.
The policy is issued for each member of the family or group, including infants. Always keep it with you! It contains all the phone numbers and contacts in case of an emergency.
When a tourist is denied payment
deterioration in health or injury is not provided for by the terms of the insurance contract

getting injured by a person who is in a state of alcoholic or drug intoxication

when the insured person commits an offense or crime
Each of us, going on a trip, expects that everything will go as well as possible. However, if something went wrong, voluntary health insurance for traveling abroad will help you offset the unpleasant moments associated with health.