CARLTON TRAVEL ASSISTANCE
HELP IN ORGANIZING THE CONFERENCE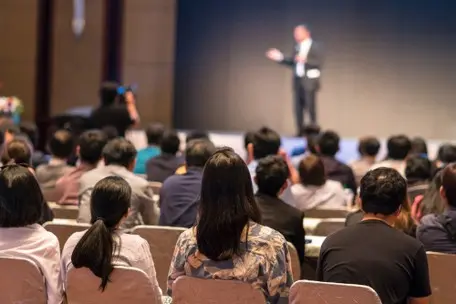 In the field of modern technologies for strengthening, supporting and promoting the brand, the organization of conferences is a targeted, effective event in the exhibition industry.
Special attention is paid to the holding of mass events under the MICE system - conferences, exhibition expositions, fairs, round tables and other events from the field of business communication.
The task of a professional organization of a conference of any scale implies the planning of work on a full cycle system. From the development of a general project to the smallest details - any specialized conference invariably attracts the attention of professionals in the field of this topic.
The possibilities of conferences are getting effective feedback from the target audience. The relevance of responses, a noticeable leap in the development of marketing, the expansion and development of the sales market and the improvement of the economy of the exhibiting enterprise.
The organization of events of different scale and direction is focused on the main goal: to provide all applicants with conditions corresponding to their level.
a room corresponding to the theme of the conference

transport service, hotel booking

sufficient exhibition area and stands for all exhibitors of the conference

interaction of participants within the framework of the covered issues

assistance in preparing and conducting the annual report, choosing a speaker

technical equipment in audio, photo and video conference equipment

modern communication technologies

advertising campaign for holding and accompanying the conference

organization of the banquet part

other - printing, data collection and processing, unforeseen situations
The decision to hold an event has an important influence on the overall results in the field of management, development, and subsequent achievements of the company. Organization, holding of conferences is one of the most active tools for promoting a company, product or brand, subsequently influencing many stages of the social and financial life of an enterprise.