ORGANIZATION OF EXHIBITION
CARLTON TRAVEL ASSISTANCE
THE BEST CONDITIONS FOR EXHIBITIONS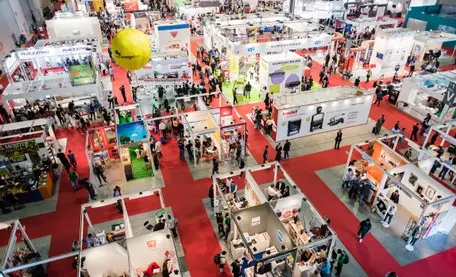 Congress and exhibition tourism is the activity of organizing congresses, round tables, conferences, fairs and other mass events with a target audience represented by professionals in the field of business, science and technology.
Scientists, banking and financial specialists, doctors, cultural figures and other industries willingly take part in such events for business communication and exchange of experience, brand promotion or recreation.
A business conference provides an opportunity to increase the effectiveness of a company's communication with its partners and customers, as a result, to strengthen business contacts and ties. The organization of conferences has one distinctive feature - the presence of one large corporate customer: the government, the ministry, the world association, the bank holding. Events held at the government level or supported by government circles promote active promotion of the advertising campaign and attract attention, which means that for your conference to bring the expected economic result, everything must be perfect: from the venue and exhibition displays to marketing and annual report.
Tip : pay special attention to the good location of the conference venue, including the premises for holding such a large-scale event, and exhibition space.
The organization of a successful conference is based not only on the selection of a suitable venue, but also on the planning and organization of a full cycle of interaction between participants and organizers of such massive events. This is a rather laborious work, which is the professional activity of Carlton Travel. Our company is a leading enterprise in the field of preparation and holding of international and domestic conferences. Carlton Travel is a team that has been professionally working in the exhibition industry for over 15 years.
Tip: modern technical equipment of the venue (organization of delivery, installation and ensuring the smooth operation of projectors, screens, monitors, loudspeakers) and high-quality media support (accompaniment, discussion planning and resolution of possible issues) is the key to a successful conference.
conference organization stages:
development of the conference program

collection and processing of data on potential participants

approval and invitation of speakers
Important:
a specially selected speaker who is an authority for the target audience and who is aware of the latest achievements in the field of the event format is a condition for the undoubted success of this event.
a set of measures for choosing a venue, organizing a banquet part and technical equipment

transport service and accommodation
Organization and holding turnkey conferences
The organization of turnkey conferences is in the scope of our main activity, we are ready to provide the following list, including visa support, visa and transport.
The list of services for organizing a turnkey conference:
selection of the venue for the event:
offer on possible options for holding the event according to the requirements of the organizer (including: site selection, equipment rental, catering (coffee breaks, lunches, dinners, receptions, banquets with entertainment program)

detailed development of an estimate for an event to optimize the budget
interaction with the event organizer:
creation of an online form for registration of participants and booking

individual approach to event speakers and VIPs

provision of a personal account of the organizer (online information on registered participants, payment of registration fees)

coordination and development of printing products (exhibition stands, banners, handouts)
marketing and management:
work with sponsors: signing contracts, receiving and distributing funds

attraction of participants of the event, work with advertising agencies

acceptance of registration fees
interaction with event participants:
advising participants on services provided within the framework of the event: visa support, transfer, air and railway tickets, as well as on issues related to the event

booking hotels according to budget and location

organization of transport services (meeting, seeing off to the airport, transfer around the city)

organization of excursion and cultural programs, individual business trips
service of the event:
organization of an information desk

electronic registration of participants

creating and issuing event badges and handouts

photo and video shooting using modern technologies
Carlton Travel has many years of successful experience in organizing conferences, congresses, congresses, symposiums and other events in various fields. Our clients from among the leading companies have already been able to appreciate the range of services; events organized and carried out by us of any level of complexity.