CARLTON TRAVEL ASSISTANCE
ALL AVAILABLE CONDITIONS FOR BUSINESS TOURISM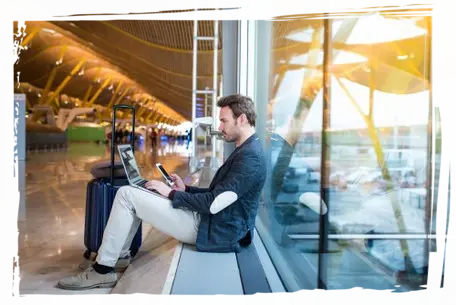 Your goal now is to urgently or as planned organize a business trip and do it with the maximum compliance with the rhythm and level of your business activity.
Business tourism at Carlton Travel is a successful experience and internal standards for the implementation of work processes built up over decades. A guarantee of the quality you expect in corporate events, workshops and every possible event in the meeting industry. Partnership with the world's leading air fleets, accreditation in the International Air Carriers Association (IATA).
Types of business tourism
Provide visa support for all employees involved in the trip, book apartments, hotels and transfers with a reliable transport company, and in the absence of valid international passports and insurance policies, ensure their availability.
Tasks with a wide variety of input data. Search, optimization of a business route, booking of flights, places of residence, a car and a reliable, verified personal driver. Taking into account individual needs of clients, standards of the level of corporate service accepted in the company.
Organization of business tourism
The company specializes in a full cycle of business travel

plan development

consulting

reduction and automation of business visit expenses

studies, detailed reports

performance analysis

online process management
In a commercial firm, an offsite event, congress or conference, exhibition, negotiation or other business trip for the purpose is planned. Carefully and extremely competently organized business tourism can bring a company a solid profit, if you follow the experience and developments of modern technologies for organizing events.
Dates, time of stay, number of participants



Order in documentation, routes, schedule.



Correct connections, arrival dates, transfer delivery, departure.
S
pecializing in the organization of events in the field of business tourism, Carlton Travel promotes professional growth, demand for services or products of your enterprise.
Incentive business tourism
A type of corporate trips that is outside the scope of organizing responsible business events, where the emphasis is on commercial activities and the achievement of the financial result expected from negotiations or participation in a training or exhibition.
Modern incentive business tourism has its own differences from the organization and service of business trips.
Less rigid time frames

No tight dynamic schedule

Wider geographic opportunities
But this does not mean that the organization of the event should be treated differently. Representatives of both the company itself and its partners – top managers, executives, and employees – most often take part in the away event. The technology of booking, route planning, accommodation schemes and transfers remains the same as when creating working sets. But in addition to the standard formation of a request for organizing an incentive, the need for entertainment programs is added - excursions, cruise companies, team building, etc.
Not a single client of our company experiences difficulties in the event of unforeseen circumstances. A support service is available around the clock, without days off and breaks.
And we ask our customers - always ask questions. Do not think that they may seem unprofessional or unimportant. For comfortable business tourism, each of your questions and everything, even the most insignificant nuances, are important to us.