CARLTON TRAVEL ASSISTANCE
ORGANIZATION OF CORPORATE TRIPS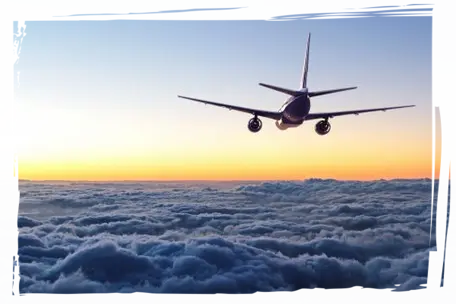 In the modern world of business, among the many forms of interaction within the team and between partner companies, corporate incentive entertainment and educational events are as important as enterprise strategy and external PR.
Departure can be individual and group, corporate. Depending on the format of negotiations or other event, it is possible to organize trips in several directions:
standard format, with issuance of visas, booking of air tickets, hotels and transfers for traveling abroad

VIP order, with a wide range of services, including full support during the stay, fulfillment of special conditions, etc.

corporate trips within the country for local companies, several people or departments

organization of business travel for foreign specialists.
Incentive, agitation trips
An effective, modern method of non-material incentives for managers, successful employees, motivation of new specialists. A professional tool to increase the loyalty of regular customers, foreign partners. Destinations corresponding to the image of the company, business interests are selected in accordance with the budget and travel goals.
Corporate foreign trips. Resorts, excursion programs, visits to exhibitions, European countries, North and South America, Asian countries with rich national traditions.

Russia and the CIS. Corporate trips that do not require visa support, if each of the participants has Russian citizenship. The presence of foreign colleagues also does not require additional actions if a work visa or another with a suitable validity period has already been issued.
Important!
Any type of corporate trip can be chosen, but regardless of the direction and purpose, the most important aspect is the issue of medical insurance. A professional integrated approach to corporate services will allow you to optimize costs, while taking into account all your stated wishes.
Trainings, education, development
Although such a corporate events project contains a lesser element of entertainment, the effectiveness of its implementation has an empirical basis, the successful experience of engaging staff working in companies is a positive return.
Thematic training and advanced training, development of staff skills, in parallel with active recreation, for example, in mountain resorts. More focused on the individualization of the acquisition of skills.
The informal atmosphere of such events can be created anywhere in the world. Unleashes the potential of employees and develops team work skills. Isolation from the familiar environment and participation in non-standard situations modeled effectively influence the formation of the team and improve the atmosphere in it.
Corporate events, leisure and holidays
Holding meetings of such a plan can be the end of a business tour, a successful business trip, the anniversary of the company, or have another occasion that involves an informal celebration. More often, a one-day event is supposed, so the expediency of going abroad is rather low. As the end of a business trip, or any of the events listed above, such a vacation can be realized in the country of the actual location of its participants.
Comprehensive service:
booking air tickets, railway tickets

organization of transfer, rent a car

booking of hotels, VIP services

visa processing

customer support service 24/7