CARLTON TRAVEL ASSISTANCE
ORGANIZATION OF BUSINESS EVENTS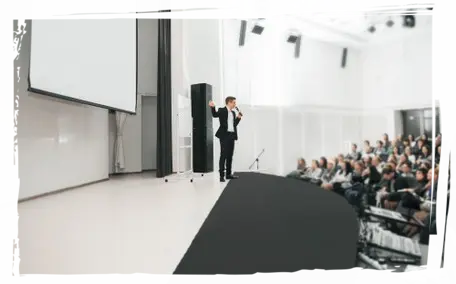 Every year, the activities of developing companies and stably operating corporations are associated with the need to arrange a huge number of business events. In order to strengthen existing and create comfortable business connections, communication, information exchange or training of company employees.
What does the organization of business events include?
trainings and workshops to increase the knowledge of the staff

an event to solve corporate problems

inform partners about the launch of a new product or service on the market

discuss the details of mutual cooperation and provide information support in order to attract public attention

prepare a conference, presentation, exhibition, other event from the list of events
Typology of business events
The content and format of the event fully reflects the well-known English acronym M.I.C.E. The meaning of the abbreviation is to divide all possible events into 4 segments according to the type of interaction:
Meetings (Events)

Incentives (agitation and incentive trips)

Conferences (Meetings)

Exhibitions or Events (exhibitions, other events)
Development of the concept, organization and implementation of a thematic conference. A practical conference is a convenient platform not only for obtaining information, but also for strengthening the company's image for development purposes. Holding business events of this kind on a turnkey basis is one of the active areas of our activity. Extensive experience in organizing business events both abroad and on the basis of domestic sites.
Incentive trips for employees, partners or customers. Often, such a field event combines business and entertainment programs: presentation of new products, thematic competitions, team building and other types of training. An example is holding corporate holidays with team-building trainings that strengthen the culture of interaction in the company.
Organization of meetings of any format and scale. Important decisions involve negotiations with colleagues and business partners. You can discuss topical issues of business development both at protocol meetings and at informal meetings in the form of a break, buffet or banquet. It is important to note that the successful result is influenced by the impression made by the parties in the process of communication, the environment and the professional knowledge of the organizers. Therefore, a high level of quality and comfort when planning such meetings have become the norm for large companies involved in organizing and implementing business meetings for corporate clients. The Carlton Travel team has all the resources and experience to implement meetings at a high professional level.
Participation in international industry exhibitions as an exhibitor or visitor helps to strengthen the image and acquire new strategic partners. As part of a business event of this format, services for selecting a site, creating information stands, and an advertising campaign in the media.
Having held a large number of business events, having vast experience in the event industry, we pay great attention to the selection of venues. We offer our clients both traditional locations - exhibition halls and conference halls, as well as non-standard ones: museums, galleries and even aboard a comfortable ship or a coral island beach.
Regardless of the number of people and the format of the event, you will be offered to rent a venue, as well as all technical support.
projection equipment, audio, video recording

simultaneous translation services and equipment

sound amplification systems

communication and Internet access
In the preparation of a business event, the divisions of the company take part, which will ensure its organization on a turnkey basis:
development of a script, original concept, formation of an event program
selection of venue and its design
catering (coffee break and buffet, or a full banquet)
full technical support of the event (sound, light, special equipment, special effects) as part of a technical rider to the organization of a business event
development and production of printing and souvenir products with the symbols of your company
development of the program and organization of the meeting, transfer, registration of participants
logistics and full coordination of events
if necessary - support of the visa procedure
hotel accommodation, hotel booking for conference participants
interaction with the media, photo and video shooting.
For 15 years of work on organizing corporate and business events, the standard declared by us is a model that other market participants adhere to in providing event services.