ORGANIZATION OF TEAM BUILDINGS
CARLTON TRAVEL ASSISTANCE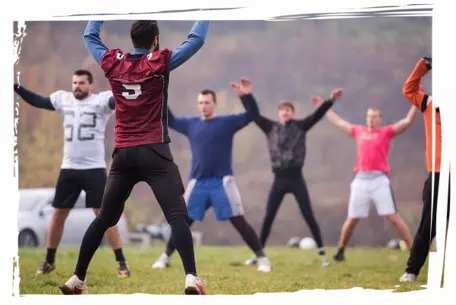 The organization of corporate team building has proved to be one of the most effective tools for building and strengthening communication ties in the company. The advantages of informal communication between employees and the joint solution of tasks that are not typical for office everyday life fulfill the main tasks of the process:
changing of location and types of habitual activities

unlocking the potential of employees

getting rid of stress

the opportunity to invite partners and strengthen business relationships

exchanging of experience with colleagues

unification of the team.
Currently, Carlton Travel offers the organization of team-building projects both within Azerbaijan and abroad. The venue is chosen depending on the goals and the overall plan of the trip, the participation scenario is determined in accordance with the recommendations of the client.
The event can be independent, or be part of a global process - the completion of negotiations, a program for conference participants, an incentive tour. When ordering a team building, it is worth considering the geography of the trip and the general plan of the event.
Foreign option. Most often, this is an integrated approach to the implementation of business communication programs. Team training is a reasonable continuation or completion of the entire trip of the team to an exhibition, workshop, holiday in honor of the company.
It is more of an additional service than an independent process. In this case, a competent organizer is required who is able to successfully implement the entire cycle of tasks:
development of a common route

visa issues
booking accommodation and transport, transfers
involvement of service personnel (translators, drivers, catering)
organization of directly team building
generating reports, collecting analytics
Carlton Travel has a variety of tools for holding events at a high level - from concept development to its implementation, working with partners at the international level.
If the participation of foreign specialists is implied, additionally, invitations and visas are issued for them. The readiness of permits must coincide with the dates of arrival of foreign colleagues and partners.
Important:
team trainings of an extreme orientation, conducted open-air, require special preparation. The safety and legality of being in open space in some cases implies obtaining official permits from supervisory authorities
fire safety approvals

connections to nearby power lines or generator stations
medical training, etc.
Regardless of the venue, it is always important to select competent event professionals. The liability of the company extends, among other things, to force majeure circumstances. Convenience of cooperation with Carlton Travel - round the clock support service 24/7 365 days per year.
Resources for the implementation of team building ideas and any business tourism events allow you to build the most daring concepts that deserve recognition among the best companies in the world.