ORGANIZATION OF BUSINESS TRIPS
CARLTON TRAVEL ASSISTANCE
ASSISTANCE IN ORGANIZING TRAVEL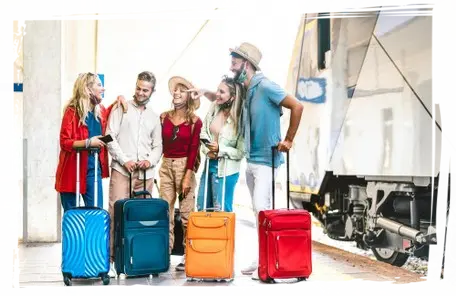 Coordination, negotiations on booking, travel certificates, accounting of expenses, according to the work schedule, issuance of visas in case of traveling abroad of the Russian Federation, subsequent collection of accounting documentation - each business trip, in addition to its direct goals, has a reverse bureaucratic side.
Regardless of the number of people leaving, it is more practical to transfer the organization of staff trips to one performer. In this way, inconsistencies in actions between responsible departments and structural divisions within the company are eliminated, the time for preparing a business visit and expenses for the reporting period are noticeably reduced.
Comprehensive offer for the organization of business trips
Assistance in obtaining visas for business trips abroad

Preparation and coordination of the route

Booking plane tickets

Booking train tickets

Reservation of accommodation, confirmation 24 hours

Ensuring transfer to the required objects of the route

VIP accompaniment of stay
We provide assistance in organizing business trips with a large number of participants, with the possibility of acquiring travel documents by a single mode of transport.
Business visits of foreign citizens
Ensuring legal and comfortable stay throughout the entire period of a working trip for partners of your company.
Among other possibilities of Carlton Travel is assistance in obtaining a visa with the status necessary for a productive trip (business, work). Also, registration of the arrived specialist: a mark on registration with the migration control authorities.

Business travel of managers
Top managers, the general director, the head of the department and everyone directly related to the status of management, in some cases, require special conditions during the entire period of the trip. These include possible extensions of the visit, the appointment of urgent changes to the schedule, route, the occurrence of other instructions that are not included in the approved plan.
Unforeseen visit events may include
organization of a meeting of a foreign partner

negotiations on neutral territory

expenses for hiring temporary staff (transfer, maintenance, consulting, documentless service specialist, etc.)
You can manage all events during business trips, keep track of additional expenses and timely draw up regulations and other administrative documentation for organizing business trips with the help of our managers working 24/7